Low-cost reconditioning
for your pneumatic driver
An Alternative to Replacement
GLEN ELLYN, IL — Blackhawk Technology Company, industry leader in piston pumps with above-well drivers, now offers a comprehensive reconditioning program as the low-cost alternative to pneumatic-drive replacement.
"You can refurbish a unit, not replace it, at a fraction of the expense, and we pay the freight for you both ways," Blackhawk's Mark Bertane said. "We return the driver in days, warrantied and factory fresh."
A Blackhawk specialist will disassemble the unit shortly after it is received, clean each part by hand, install new seals and conduct a thorough 15-point inspection before packing. Free return shipment is generally three days or less from receipt at the factory.
Blackhawk top-head pump drivers operate above the wellhead. "Other units must spend their lives underground in toxic liquid. When their performance falls, these potentially poisonous pumps aren't sent home for renewal – they're replaced," Bertane said. "Blackhawk has a better idea that significantly extends pump life and maximizes investment."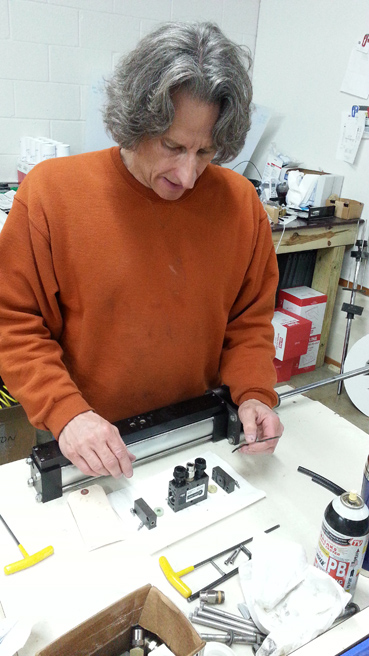 Customers can simply contact Blackhawk for sales and instruction before shipping, then box the unit securely and send to Blackhawk prepaid. Contact is dparison@blackhawkco.com, 800-469-4887.
Damage repair and metal-part replacements are available at additional cost. Blackhawk reconditions its pneumatic drive motors only; no other brands or power sources.