New seal-cartridge refreshment:
low-cost, speedy, good as new
Pop-in replacements keep pumps operating
GLEN ELLYN, IL — Because hot chemicals, grit and age can wear down the best of seals, Blackhawk Technology Company innovators have developed a cost-saving program to keep pumps operating with factory refurbishment of Blackhawk's unique pop-in seal cartridges.
At first signs of seal wear, operators can simply pop out a cartridge from the above-ground Blackhawk piston pump stuffing box and pop in a replacement. Package the worn cartridge and send it in for new seals and complete cleaning by a Blackhawk technician. The like-new cartridge will be returned in days at a surprisingly low cost.
Contact Blackhawk for instruction before shipping, dparison@blackhawkco.com, 800-469-4887.
Blackhawk offers cartridges for regular, heavy and extreme duty with both Buna and Viton seals. Stuffing boxes are available in more than 128 combinations of plates, sizes and materials.
In addition to the seals service, Blackhawk now also offers its pneumatic driver refurbishment program, allowing owners to recondition driver motors at a fraction of replacement costs. "We return the driver in days, warrantied and factory fresh," Blackhawk president Mark Bertane said. "And we pay the freight for you both ways."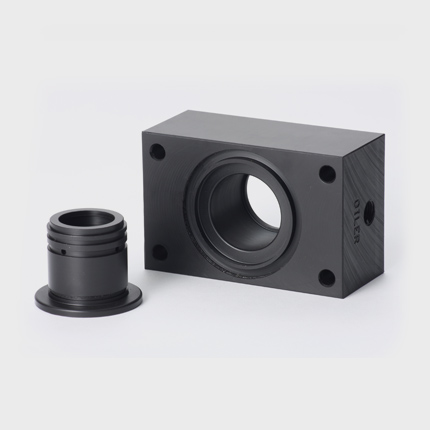 A Blackhawk specialist will disassemble the unit shortly after it is received, clean each part by hand, install new seals and conduct a thorough 15-point inspection before packing. Free return shipment is generally three days or less from receipt at the factory. Contact Dawn Parison, dparison@blackhawkco.com, 800-469-4887.
Blackhawk Technology Company is the originator and the No. 1 manufacturer of above-wellhead, positive-displacement piston pumps – leading-edge technology refined by more than 25 years of customer-driven improvements. Blackhawk continues to introduce innovative products to the industry's most comprehensive line of electric, pneumatic, solar and windmill-driven piston pumps and pump supplies, all designed to withstand the harshest weather and downhole pumping environments.
Founded in 1990, the company originated landfill and groundwater remediation piston pumps now covered by several patents and marks, with others pending. No company offers more real-world piston-pumping experience in tough landfills, chemical facilities, hydrocarbon production and remediation sites throughout North and South America, Europe, Asia, Africa and Australia.