Service-Exchange Program: Low-Cost Factory Alternative To Buying New
Recondition pneumatic drivers & keep wells pumping, with serious savings
GLEN ELLYN, IL – Because duty cycle, run time, and normal wear-and-tear can affect even the best of pneumatic pump drivers, Blackhawk Technology Company now offers a significant cost-saving program to keep downhole pumps operating with factory rebuilds of drivers, including Blackhawk's unique snap-in stuffing-box components.
"Blackhawk's unique top-head-drive design allows field techs to simply dismount the original above-grade pneumatic driver, rotate in a reserve motor, and pack the driver in a custom shipping case that we provide," Mark Bertane, Blackhawk's principal executive, said. "We return the driver in roughly two weeks, good as new and at a remarkably low price."
How It Works
Contact Blackhawk's Ben Bertane first – pump.info@blackhawkco.com, 630-469-4916 – for a price quote and shipping information.
Blackhawk sends the custom shipping container with return UPS label enclosed.
The customer packs and ships.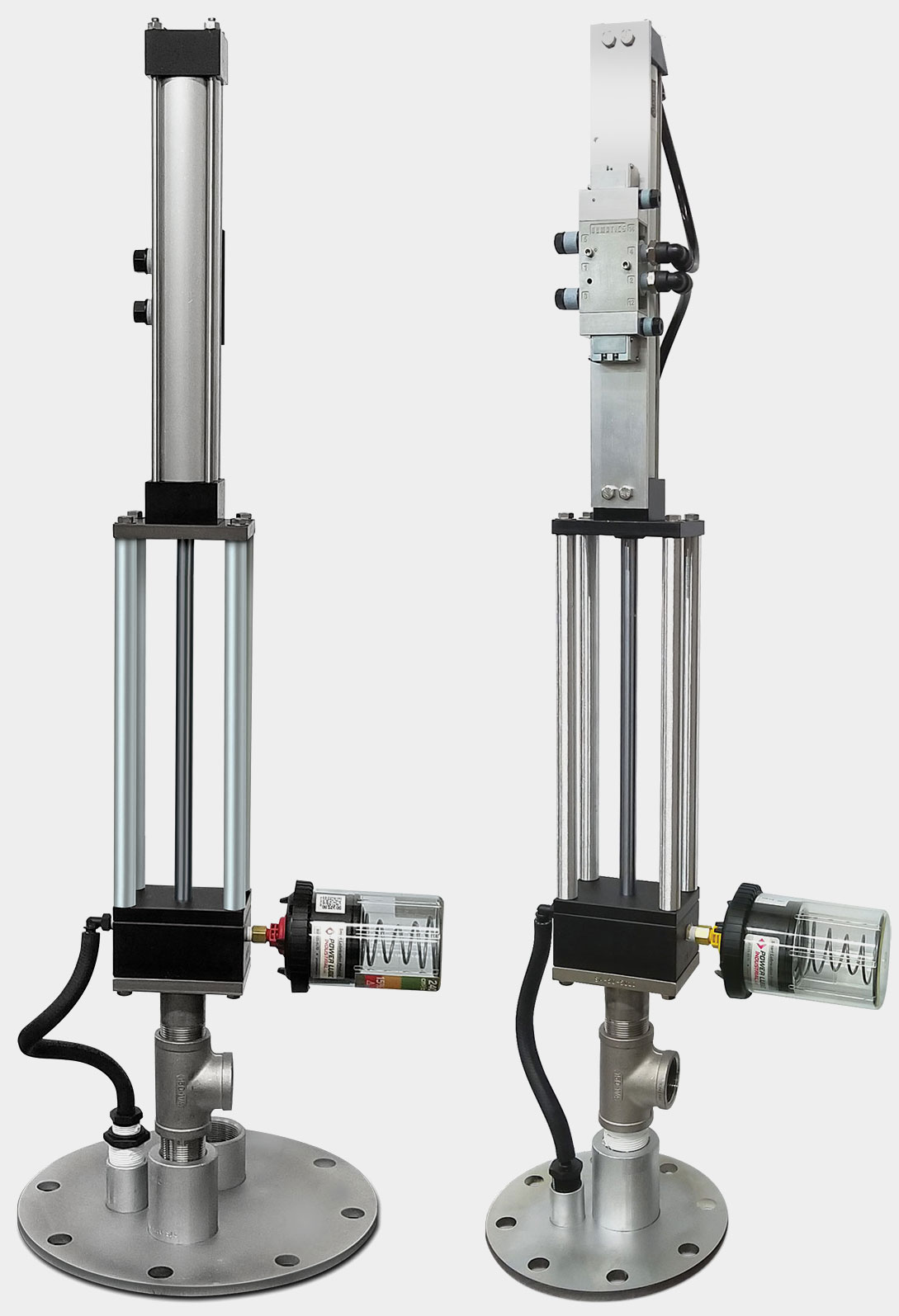 What Blackhawk Does
When received, a Blackhawk factory technician inspects, disassembles, and deep cleans the driver, replacing all seals and other worn parts (not including hard metal), and rebuilds to factory standard.
The driver then undergoes an in-lab 15-point performance check.
The reconditioned driver is returned in its case, along with a detailed inspection report and repair log.
Repair or replacement of hard-metal parts is optional at additional cost.
Blackhawk also offers an open-PO driver-rotation service exchange to ensure no loss of downtime. Contact Ben Bertane for details.
---
About Blackhawk Technology
Blackhawk Technology Company is the originator and the No. 1 manufacturer of above-wellhead, top-head-drive, positive-displacement piston pumps – leading-edge technology refined by more than 30 years of customer-driven improvements. Blackhawk continues to introduce innovative products to the industry's most comprehensive line of electric, pneumatic, solar and windmill-driven piston pumps and pump supplies, all designed to withstand the harshest weather and downhole pumping environments.
Founded in 1990, the company originated landfill and groundwater remediation piston pumps now covered by several patents and marks, with others pending. No company offers more real-world piston-pumping experience in landfills, elevated-temp zones, chemical facilities, RNG pipelines, brownfields, and hydrocarbon recovery sites throughout North America and abroad.
To learn more and see how a piston pump works, visit blackhawkco.com or call 630-469-4916.
###
Photos and Product Sheet Available